Another week bites the dust in the face of Rascal's gumption!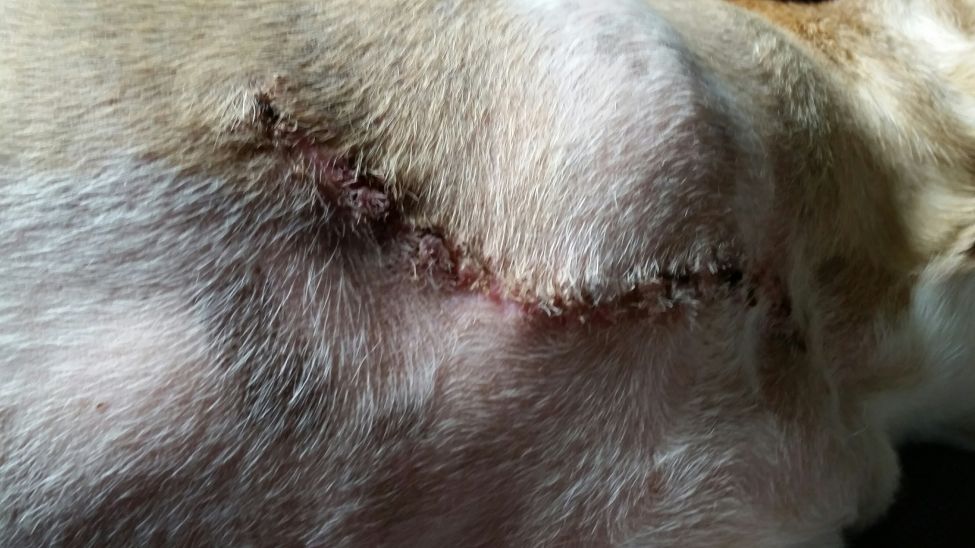 Just this morning Rascal made his latest scary trip to the vet's and had his stitches removed, smoothly and with no trouble at all. That's my good boy!
For some fun we took Rascal with us on the rest of our errands, we have a summer project in the works and he got to ride around in the cart through Home Depot! Failed to get a picture since he was so pumped there wasn't a moment of holding still. His human's arms are exhausted since his exciting day out ended with a half hour drive home in which his human held him through a nice soothing car nap. Rascal sure loves those long car rides! Windows down, wind in his hair, portable water bowl, and bow tie style! He actually begins jumping around and getting excited the minute the bow tie goes on!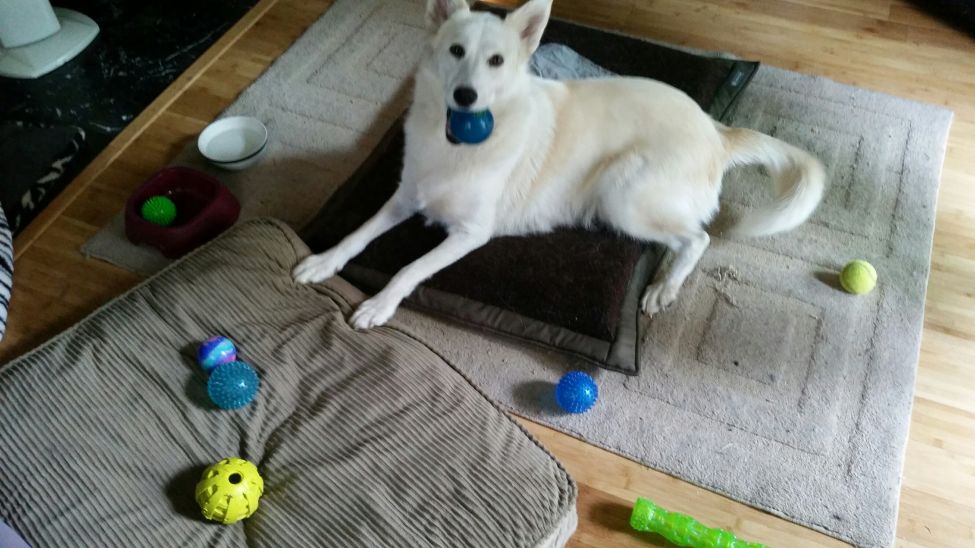 He continues to charm all the people he meets and is even trying to play with our 70 lb puppy when they're both in the yard together. Just yesterday he was chasing her and got going so fast he nearly face-planted into the grass! Neither dog wants to listen to those blasted humans telling them to mellow out. Just goes to show how strong this little guy is that he's still wanting to rough-house with a dog four times his size!
Since the family has been more vigilant about keeping the stairs off limits we have fortunately not had any new sneak attacks trying to go where he's not currently allowed; but he is getting a bit more exercise now that he's been weened off of his heavy-duty pain medications. Just the other day he walked a good way unassisted to get to the front yard for his outside time where he proceeded to chase birds, roll about in the grass and get a little sun.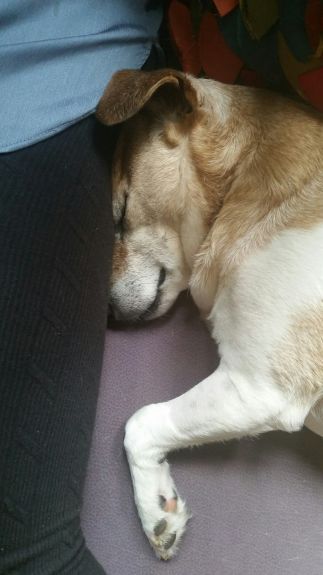 He's still milking the whole experience for treats and extra affection, god forbid we leave him alone in a room! He'll bark until someone comes to get him! He either comes with us wherever we're going, or we stay put near him. He simply will not tolerate being stuck somewhere by himself.
Overall it's been a really good week, he's healing well and behaving as best as he can. He's even lost a little weight from the leaner diet we switched him to the week before surgery! So much loose skin! It's all squishy and makes him extra fun to cuddle.
Wishing the Tripawd Nation all the best things,
Rascal and Co.