Hello again Tripawds.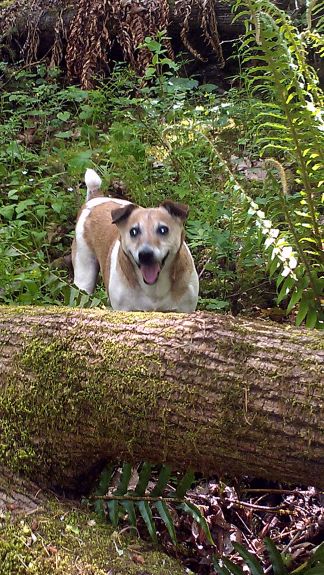 Going back to the very first photo I used on this website, Rascal has a message.
It's the holidays, and like any dog Rascal loved the various human delicacies. The season to sit below the dinner table and wait for the gift of table treats.
Thinking about Rascal's passing and the holidays at the same time has inspired an idea.
How would Rascal want his will to be? Who would he want to receive his various possessions?
Some stuff is easy, his matching harness/collar/leash set will fit Ebbie and Roro wonderfully. His winter clothes are a size that will fit them as well.
However, Rascal understood the concept of Holiday Spirit. Because of this I've decided to ship his Ruffwear Webmaster Harness to anyone in the Tripawds community that needs a size small but perhaps can't afford such pricey gear on top of medical expenses. It is practically brand new as Rascal was more of a nudist and preferred not to wear it.
This is where you come in, fellow Tripawd fans, I don't know who would benefit from this. Spread the word, prompt me to post in a specific forum, help me get this harness to whomever may need it this winter. I don't know if anyone would want this item, but if I can give it away in the spirit of the season, I would like to.
Because Rascal would never want his passing to affect the wonder of winter, I'm continuing to follow his lead.
Let me know what to do from here okay?
Rascal and Co.